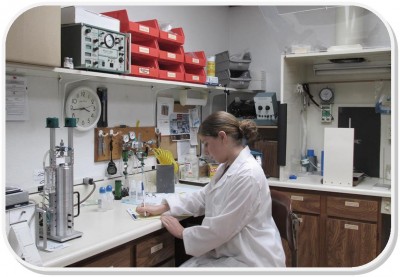 Finding Solutions at Medi/Nuclear
Since 1973, Medi/Nuclear® Corporation has been recognized as a leader in the development and manufacture of high quality radioaerosol and Xenon delivery systems for ventilation lung scans. Dedicated exclusively to image quality with SPECT and Planar, product reliability and safety, each delivery system was developed with the needs of the nuclear technician, radiologist, physician and patient in mind.
Features of Medi/Nuclear's® Aero/Vent™ and Insta/Vent™ Radioaerosol Delivery Systems include, but are not limited to:
Use with SPECT and Planar


Proprietary nebulizer producing fine and ultra-fine particles for impressive alveolar deposition and lung images of superior quality and clarity.

Unidirectional air flow that supports shallow breathers by allowing each breath to be fully medicated, providing rapid delivery, virtually eliminating breathing resistance and maintaining optimally sized particles until inhalation.


Proprietary HEPA filter with >99.97% trapping efficiency.

Enhanced safety features on shields and radioaerosol delivery kits to better protect against radioactive contamination and infectious disease.

Pole mount or table top shield options.


Easy-to-use radioaerosol delivery kits with choice of proprietary scuba style Safety Shield™ Mouthpiece with protective cap, air cushioned face mask or specially made for ventilator dependent patients.

Training materials, tips and Appropriate Use Criteria (AUC) available.

With over 40 years of expertise in the production and delivery of ultra-fine particles for superior ventilation lung scans, a proven commitment to quality and safety, and exceptional customer service, Medi/Nuclear® has solutions for everyday lung imaging challenges and advancing lung imaging with SPECT.

NOTE: Medi/Nuclear® Corporation is the manufacturer of quality lung imaging systems. It is not affiliated with the distributor of the same name located in Michigan.